Web Design & Web Development
In today's business landscape, every business needs a website.  Your website is the anchor of your digital marketing footprint.  At Gray Press Media, we offer a few different types of web design services, including templates, semi-custom, and fully custom websites.  We custom our web designs services based on our customers digital needs.  Most of our websites are built using WordPress, the most popular content management system.  All of our websites are mobile friendly, responsive and look amazing on Desktop, Mobile or Tablet.
You'll notice that we only list pricing ranges and not set pricing for reach offering. Each of our web design projects varies greatly and depends on your budget, goals, and timeframe. If you're unsure of what you want, our team can help you choose the right option that falls within your budget.
We develop beautiful, high-ranking low cost websites for small businesses.  We specialize Ecommerce, so if you have a product or service that you want to sell online, we can help.  Our websites are fully integrated with social media, so you can drive more traffic through your social media channels.  We focus on SEO, Search Engine Optimization, to ensure that your site ranks high in all major search engines ahead of all of your competition.  Why pay a web design firms oodles of money to update your website monthly?  With Gray Press Media, we build customized sites that will not only help your business grow, you can easily update your website yourself from any computer that is connected to the web.  We'll even train you at no additional charge!

Websites For Small Businesses!
Responsive And Mobile Friendly
Our custom designed websites not only look amazing, they're mobile friendly so you'll have the same experiences regardless of your mobile device.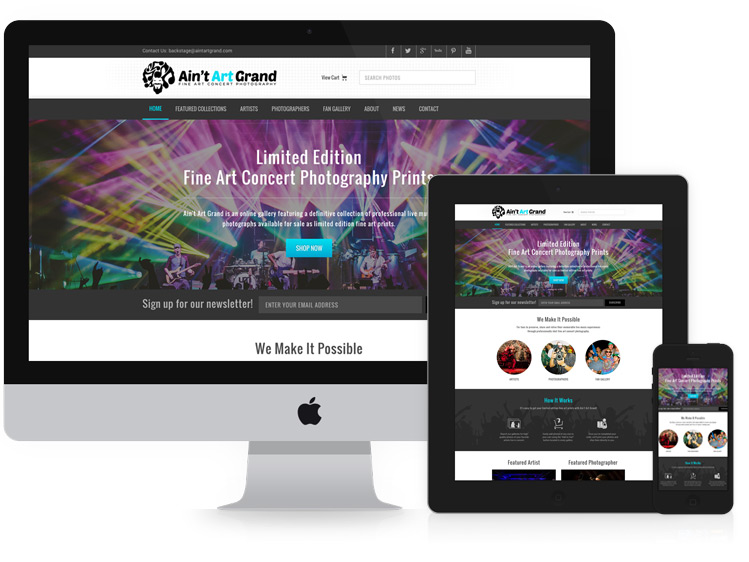 Optimized
Your new website will not only generating leads, it can generate sales, thus generating revenue.  After all, our company slogan is "Traffic is nice ...REVENUE is better".  Don't worry, we'll make sure you rank for the right keywords.  Let's get started today.
Preston Pardy
Preston has a passion for technology, marketing and design!